I was born on a late Friday night, April the 30th, 1943 in Winchester Kentucky, during a terrifying and relentless thunderstorm.
My Mother was alone on that dark and stormy night as my Father was out searching for the local Doctor.
The rain was hitting the roof of our small metal house trailor so hard that it seemed it would break right through the metal covering.
The trailor was parked on the side of a sparcely traveled road next to a small grocery store, whose dear owner allowed our humble family to draw electrical current from the store via crude electrical wiring strung by my father.
The clapping of thunder was the first sound I heard. The bright flash of lightening racing across the darkened skies was the first sight my new eyes would see.
My Mother screamed in the thunder as she brought me into this world.
She lifted me over her head to get a good look at me in the dim light and smiled a reasurring smile.
It was a magnificent night to be born!
...the land streched out before me

like a beckoning voice, whimpering,

seducing me in it's quiet intoxication,

cursing me for standing in shadow,

carressing me for attending to

it's need to be free.

Was this the land of my birth, of my beginning,

of the moment from whence came moments after,

or was this just another rise, just another mountain

overlooking the empty paths of my wait?

Whatever it was or is yet still, it is sacred

to mine heart, this pristine hill.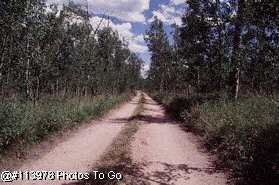 KENTUCKY ROADS



Kentucky roads forever wind,
the same as yesterday,
across the fields of my mind
they twist their lovely way.
They wander into Summer sweet,
led by the red birds call,
beside the fields of golden wheat,
beneath the oak trees tall.
They enter woodlands dark and cool
then out again go they
to circle 'round a sunlit pool
where little minnows play,
meandering slowly up a hill,
past daises all in bloom,
past white honeysuckle, still
with its rich perfume.

Oh, hard the roads I walk today
with sharp stones overlaid,
too many miles and years away
from where my heart has stayed.
My nostalgic tears still flow,
but each one is in vain,
for down no green Kentucky roads,
will we two walk again.







Mary Pauline Collier