WELCOME
This website is a work in progress. It was first published in 2005 and has been constantly updated, scrutinized, and tweeked since. I hope you enjoy your visit and am certain that you won't find too many "in the day" sites as extensive as this one.
Check Out New Pages On Menu
Power of 50
The Day You Were Born
Old Kids Quiz
Site Last Updated On : May 22, 2012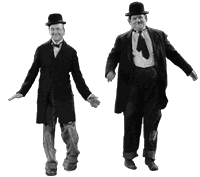 I grew up in the fifties in Huntington, West Virginia, a college town ( Marshall University) at the tri-state meeting of Ohio, Kentucky and West Virginia. Huntington was a city of 80,000,( now about 50,000) where everyone seemed to know everyone else. Marshall University was a growing place of learning at the time, not yet attaining the designation of University. There were numerous grade schools, many Junior High Schools ( Middle Schools ) and three High Schools; Huntington High School, East Huntington High School and Vincent High School. Today, there exists but one, all combined to form Huntington High School. Most of the middle schools and grade schools are closed as Huntington's population decreases each year. Oh the winds of change!

Thinking back to the fifties and sixties, growing up in a fresh air, blue sky, birds singing environment made me want to preserve those days for myself, my children and their children. It was a time of caring and sharing. A simple, uncomplicated time. A time when a quarter would buy you a Big Cola drink and two of your favorite comic books and you would still have a few pennies left to buy some bubble gum, a few licorice sticks and your favorite flavored syrup wrapped in a tube of paraffin wax. A time when you listened and learned from your Parents and Teachers, when you sang songs to yourself, got together with all the other kids in the neighborhood and shared a Watermelon. A time when life was new and exciting and begged to be explored. It was the foundation of the advancement and technology break through's that we enjoy today.

So I have put this site together for all those things of that wonderful time to remind us all of just how far we have come and just how much we have left behind.

Have fun looking around and …………Let the good times roll!
It was only appropiate to open this site with portraits of John F. Kennedy, Bobby Kennedy and Dr. Martin Luther King due to the influence and the culture they represented during the decades of the fifties and sixties. I present them, not to be idolized but rather in rememberance of a time gone by.
"Be not afraid of greatness: some are born great, some acheive greatness and some have greatness thrust upon them." SHAKESPEARE, Twelveth Night