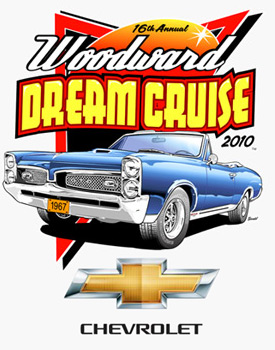 The Woodward Avenue Dream Cruise is a yearly event in Metro Detroit that has gained so much popularity in it's thirteen year that people from all over the USA and other countries swell the crowds to an estimated two million visitors and 40,000 classic and muscle cars for the week-end event.
If you live in Metro Detroit and own a classic car, or even an older one that you cherish, you can parade down Woodward Avenue, the home of the original cruise of the 50's and 60's. Click on the link below for interesting info and links.
Lets Cruise!!!
Click here for 260 pictures of some of the cars from the August, 2010 Dream Cruise!!